Upcoming Events
SAM businesses and cultural organizations are always busy hosting a wide variety of activities, celebrations, readings, exhibits and more. Check this page, Facebook and Instagram for up-to-date information on the latest events happening on Springfield Avenue.
Have an event on Springfield Avenue to add? Start Here.
Annual Events
Each year the Springfield Avenue Partnership hosts a series of events and celebrations on Springfield Avenue.
February
SAM is proud to be a longstanding participant in Maplewood's Black History Month Celebrations. Every year our businesses and cultural organizations host events that educate and celebrate the achievements and traditions of Black Americans.
Late May
SAM's annual street fair, MayFest on Springfield Avenue began in 2002 and was located on the library grounds at 1688 Springfield Avenue. Today it covers over 7 blocks and features over 150 vendors, activities for the kids, food options galore and live music by local bands, a DJ and of course performances by our local dance and exercise studios.
June
SAM's Wine Tasting Fundraiser offers unlimited samples from many different varietals of European wines from the season's hottest Rosés to French Bordeauxs and everything in between. You'll enjoy tunes by a local DJ, food from local eateries and food trucks, all while supporting SAM beautification and placemaking efforts, including increased plantings, seating and the SAM pop-up café!
June
Gfest - short for Gutenfest is the annual get together for car enthusiasts brought to you by Guten Parts + Service. Everything from daily drivers to rare collectibles. It's about getting the community of car lovers together in person.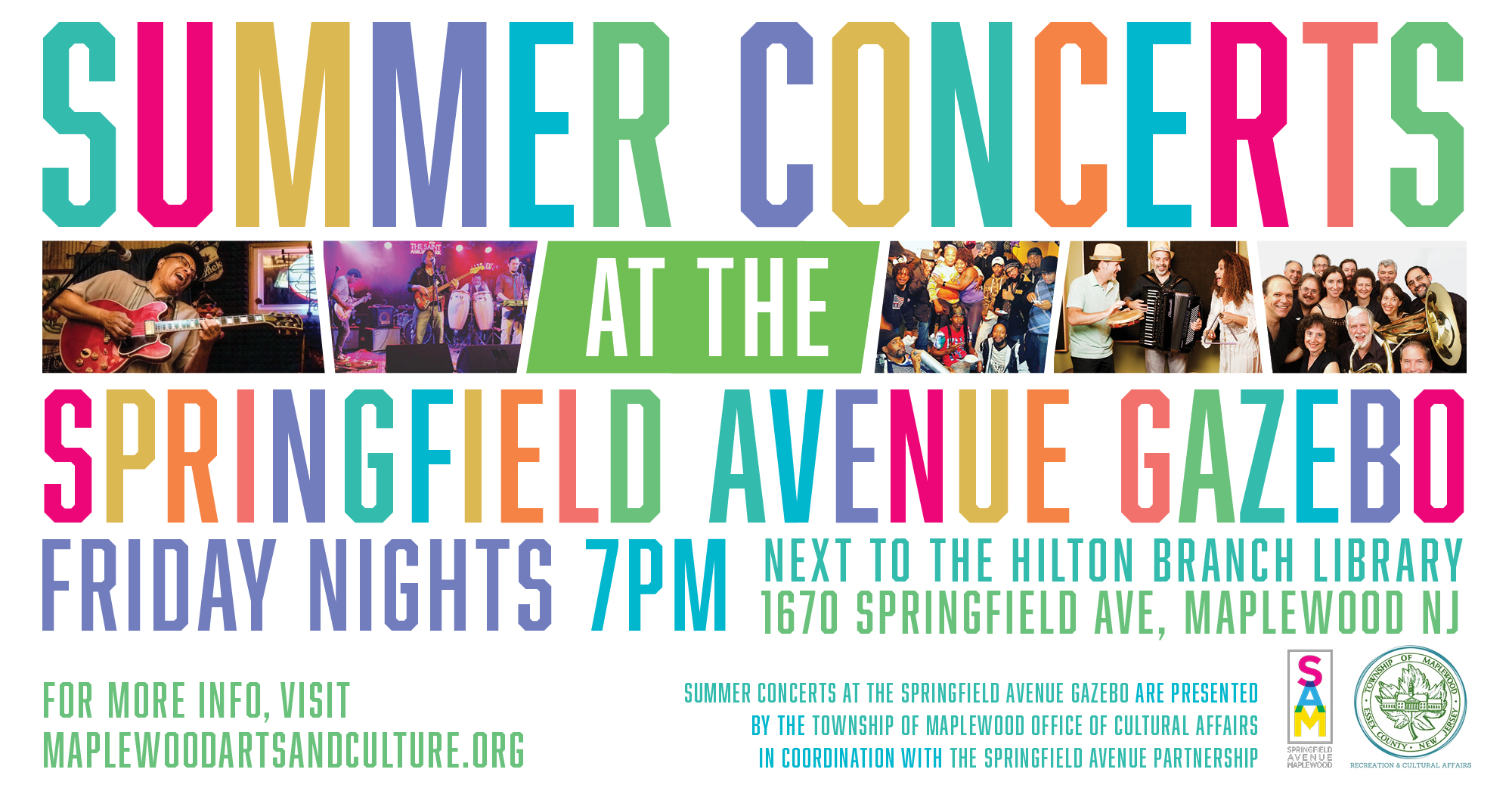 SUmmer Concerts at the gazebo
Friday Nights at 7pm at the Springfield Ave Gazebo.
October
Purchase a ticket to our Annual Craft Beer Tasting Fundraiser and support our public art initiative while sampling many of our area's most delicious craft beers. Under the stars in the parking lot at Wine Barrel.
December at The Gazebo
The annual Holiday Celebration at the SAM Gazebo is a multi-cultural celebration of the Holiday season. The celebration includes live music, storytelling for the kids and a holiday craft in the library, refreshments, photos with Santa and friends and other surprises and culminates in a tree and menorah lighting.